Loyalty Scheme
We take our patient's welfare very seriously – and we want to offer a big thank you to all those patients that have stayed with us over the years and those happy folk that have been kind enough to recommend us.
Existing customers who refer a friend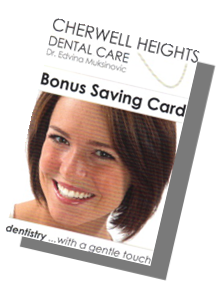 As a thank you for recommending us to friends and family, we are offering you 15% off your next dental treatment with us.
Simply get them to call and give us your name – we'll keep that recommendation on your file and deduct 15% off the total value of your next dental treatment.
Just give us a call and we'll sort things out: 01295 709500