Nervous About Dentists?
Some people can't sleep properly the night before their appointment. They hate feeling so anxious but they can't shake it: "Is it going to hurt?" – It's on everybody's mind whenever they sit in a dental chair. Dental pain is one of the most excruciating as your mouth is a very sensitive part of your body. Without anaesthetic and sedation, dentistry would be brutality.
Edvina is experienced is an elected member of the Society for the Advancement of Anaesthesia in Dentistry and is very adept in using oral and IV sedation, local and topical anaesthesia that, combined with her 'gentle touch', will make all the difference to your care.
Some patients start with sedation but build their confidence to reduce their need for medication.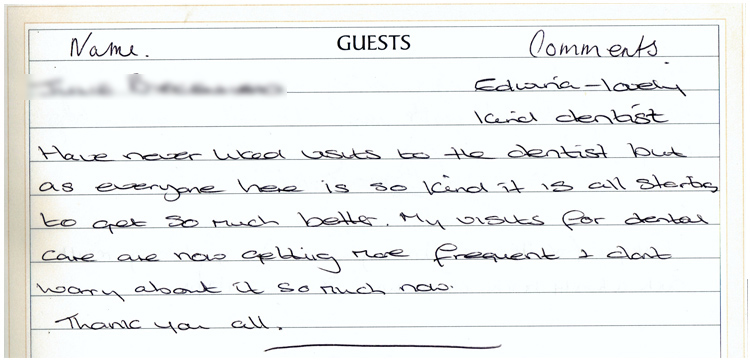 Mr. T. J. – "I would just like to say thank you for your care last Friday. As a very nervous patient I really appreciate the time and effort you and your team put in to making me feel as comfortable as possible…Nervous patients really need someone like you."
So, if you are new to the area, have a particular concern, or are in any way anxious – you are very welcome to come on in and talk to us.
Call 01295 709 500 – we are here to help you.