Get Advice – Feeling Self-Conscious?
The last thing this young man writing the blog needs (see panel) is any reason to feel worse. He doesn't need to be scolded into submission, admonished like he's a naughty child or assaulted by irrelevant 'factoids' until his eyes glaze over.
Feeling a bit like him? Then you have come to the right place.
What we give patients are solutions and positive emotional outcomes – we want you to feel the security of good health and the confidence of looking and feeling your best. You'll get a fresh new start with the hope and promise of a better tomorrow. Our team is dedicated to making you healthy and happy.
We have a number of alternative treatments available but know that they will not be taken up until we have established a positive view of the options open to you. And that is where our positive approach can be such a helping hand.

"We don't have cowards in this practice… our patients are heroes: with our help they overcame their fears!"
For information on the different treatments available if you're feeling self-conscious about your smile, we've prepared some helpful advice. Just click and download the pdf below:
PDF Download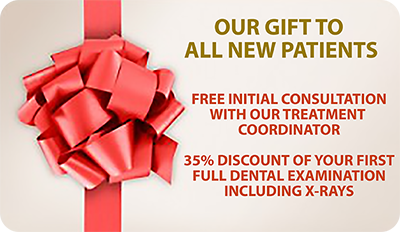 So, if you have a particular concern and want to 'restore your smile' – you are very welcome to come on in and talk to us. Call 01295 709500 – we are here to help you.