Get Advice – Smile Makeovers
If you already feel guilty or embarrassed about your situation, the last thing you want is any reason to feel worse. You don't need to be scolded into submission, admonished like you're a naughty child or assaulted by irrelevant 'factoids' until your eyes glaze over.

What we give patients are solutions and positive emotional outcomes – we want you to feel the security of good health and the confidence of looking and feeling your best. You'll get a fresh new start with the hope and promise of a better tomorrow. Our team is dedicated to making you healthy and happy.
Today, many people turn to us for cosmetic dentistry, or 'aesthetic dentistry', as a way of improving their appearance. They do this in the same way they might have a new hairstyle or get their legs waxed (temporary), get a tattoo (permanent) or even use cosmetic surgery! Cosmetic dentistry treatments can be used to straighten, lighten, reshape or repair teeth and we offer a variety of treatments each suited to particular situations. While we wil l take you through the variety of options that will be right for your needs, below is information on the major treatment options:

For information on the different treatments available for restoring your smile, we've prepared some helpful advice. Just click and download the pdf below:
PDF Download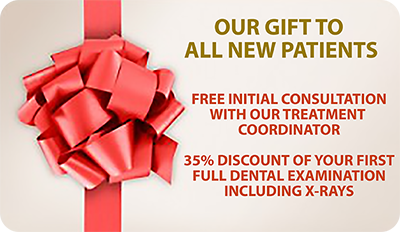 So, if you have a particular concern and want to 'restore your smile' – you are very welcome to come on in and talk to us. Call 01295 709500 – we are here to help you.