Smile Makeovers
Restoring your Smile
It is our belief that a smile is a universal welcome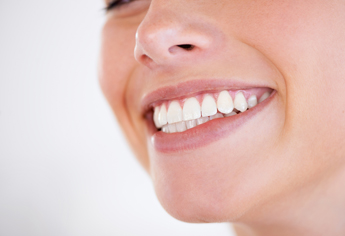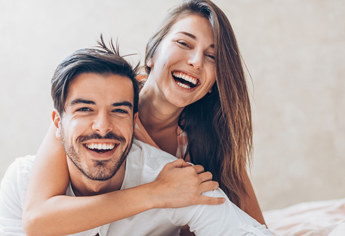 If you're unhappy with the way your teeth look, you can often feel self-conscious when smiling or talking. Stained, crooked or worn teeth can affect your confidence and you may avoid having photos taken when you're smiling, or avoid certain social situations. Nowadays many people turn to cosmetic dentistry as a way of improving their appearance and thus their confidence and well-being.
At Cherwell Heights we appreciate every face and smile is unique so we start with a consultation where we find out what you do not like about your teeth, what type of smile is best for you and what is the most suitable treatment. We offer solutions to straighten, lighten, reshape and repair teeth.
We can use a combination of the following treatments to enhance and improve your smile:
Teeth Straightening – used to treat a range of issues from crooked, crowded, overly spaced and twisted teeth to more serious malocclusions (upper and lower teeth not biting together properly) and misalignments.
Teeth Whitening – safe, gentle lightening helps to brighten up dull-looking smiles.
Veneers – a natural-looking, minimally invasive way to disguise unsightly teeth.
White fillings – designed to offer a less obvious repair, these can also be used to replace existing amalgam fillings.
Bridges – custom-made to fill in any gaps or missing teeth.
Dental Implants – one of the most effective and long lasting ways to replace one or more missing teeth.
" The work being done on my teeth is second to none. Where previous dentists have failed (or not been that bothered) Edvina has succeeded. I feel confident when smiling now, and when talking to people. Amazing work. Amazing feeling. Thank you"
Meet Edvina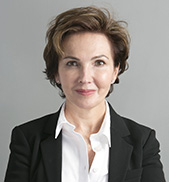 Dr Edvina Muksinovic Principal Dentist
Edvina is a very experienced Dental Surgeon with a special interest in prosthetic dentistry, cosmetics, sedation and facial aesthetics.
She holds the Advanced Certificate in Conscious Sedation – University College of London and the Implant Certificate – University of Central Lancashire.
She loves the variety of dental work in general practice and is well recognised for her ability to put nervous and dental phobic patients at ease.
Outside of work Edvina enjoys running, skiing, de-cluttering and holidays!
So, if you have a particular concern or query about Cosmetic Dentistry and how it could help you, you're very welcome to come on in and talk to us. And as a new patient we have a special welcome for you: a FREE initial consultation with our Treatment Coordinator to discuss your needs.
Call 01295 709 500 – we are here to help you.